The Northwestern SuperAging Research Program was designed to approach aging and Alzheimer's disease differently. Instead of studying the negative consequences of aging and disease, the program is identifying and factors that allow for a unique aging trajectory where individuals maintain youthful memory function. In 2021 Northwestern received an award from the National Institute on Aging (NIA) and the McKnight Brain Research Foundation to expand and establish an international multi-center study, which aims to amplify efforts to isolate factors that promote highly preserved cognitive aging. The resulting SuperAging Research Initiative is now enrolling participants at five research sites across the United States and Canada. Get involved, contact a site!
"SuperAgers" are defined as adults over age 80 who have the memory abilities at least at the level of individuals 20-30 years younger. The primary goal of this research is to identify factors that may help others maximize their healthspan and may be important for avoiding Alzheimer's disease pathology or its effects. We are still enrolling SuperAgers!  Learn more, join here.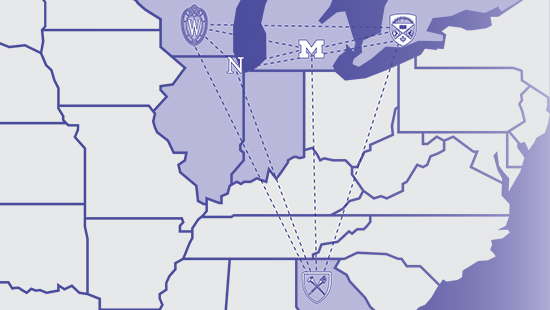 The SuperAging Research Initiative is now enrolling participants at the following sites: 
University of Michigan
University of Wisconsin
Emory University
Western University
Northwestern University
About the Study
Learn more about the SuperAging study. 
Learn More
Active Sites
Learn more about and contact sites active in the SuperAging Research Initiative.
Learn More
Researchers and Collaborators
View additional information for researchers and collaborators. 
Coming Soon