Mild Cognitive Impairment
Mild Cognitive Impairment (MCI) refers to a condition in which there is a decline in one's cognitive abilities (memory, language and/or reasoning) but not to the extent that it affects routine activities, like banking, driving, managing medication and taking care of usual responsibilities. MCI is distinguished from dementia, a condition in which cognitive decline is significant enough to affect the ability to carry out usual daily functions. MCI can be a sign of progression to a state of dementia and is known as a "risk factor" for dementia. This is especially true when MCI is caused by Alzheimer's changes in the brain. There are other causes of MCI, however, that do not lead to progressive cognitive decline.
VISIT NORTHWESTERN MEDICINE'S NEUROBEHAVIOR AND MEMORY CLINIC
Meet Our Team
The members of the Mesulam Center for Cognitive Neurology and Alzheimer's Disease are faculty at Northwestern University Feinberg School of Medicine and other Northwestern University schools. Browse their profiles to learn more about their clinical interests and research work.
Meet our Members
Research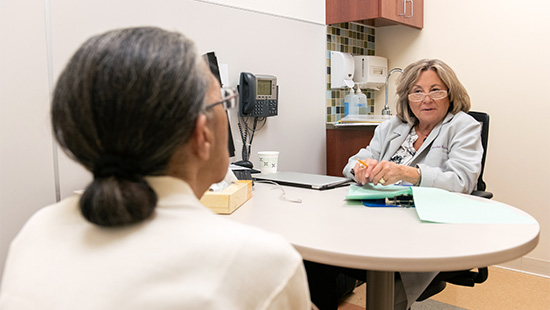 Research Studies
Those living with mild cognitive impairment should consider enrolling in a research program affiliated with the center. Browse our list of ongoing studies recruiting new participants.
Care & Support
Miller Family Support Program
The Miller family's generous donations allow us to offer a number of support programs for individuals and families living with neurocognitive disease.