Care, Support & Treatment of Posterior Cortical Atrophy
Though there is no cure for this syndrome, some medications and lifestyle modifications are available. 
Treatment (Medications)
If Alzheimer's or Lewy Body Disease is causing the syndrome of PCA an acetylcholinesterase inhibitor (most commonly: donepezil) is used to slow the course of the disease. In the case of Alzheimer's Disease, memantine is often added later on.   
Non-Pharmacological Treatment (Non-Drug Interventions) 
Frequent exercise and diets rich in plants are beneficial as well. 

 

Patients and families should may 

work with an occupational therapist to develop compensation strategies tailored to each patients' individual deficits.

In general,

 patients benefit from reduced clutter around the house

, non-visual cues,

 and greater supervision with demanding or potentially dangerous tasks such as cooking.
Each patient with PCA should talk with their doctor to determine if they are safe to drive. There are formal driving evaluations available with specialized therapists to determine a patient

'

s fitness for the road.

 

Social

 workers 

also provide essential support to patients and families throughout the course of the disease

.

  Social workers help plan for the future and face present challenges by providing counseling, resources, and help navigating the healthcare system. 

They 

also 

often assist if finding support groups and activities for patients and caretakers.

 
---
Care
The Neurobehavior and Memory Clinic at Northwestern Medicine is affiliated with our center and offers clinical consultations to patients, families and providers, including diagnostic evaluations, second opinions and supportive services.
Visit the Clinic Website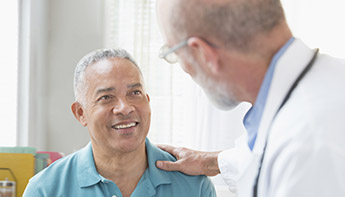 ---