Care, Support & Treatment of Dementia with Lewy Bodies
Many clinicians are involved in the diagnosis and care of individuals living with Dementia with Lewy Bodies (DLB) and their families. We refer to this as a care team. The members of one's care team will vary by individual and over time. Examples of individuals who may be a part of the care team include:
Neurologist (specialists in brain disorders who make the diagnosis and monitors its symptoms)
Neuropsychologist (evaluate cognitive abilities through specialized paper and pencil tests)
Psychiatrist (assist with behavioral and mood symptoms)
Social worker (help families navigate the difficult decisions related to their diagnosis)
Speech and language pathologist (provide strategies to maximize communication abilities)
Physical and occupational therapists (help optimize movement and activities of daily living)
Cardiologist (monitor blood pressure and fainting)
Urologist (supports bladder complications and sexual organ conditions)
Other professionals may include creative arts therapists, individual/family therapists, elder law and estate planning attorneys, palliative care/hospice, mediation services, companion care, adult day services and nursing services.
---
Treatment (Medications)
Cholinesterase inhibitors (e.g. donepezil and rivastigmine) are usually first line of pharmacological treatment. They usually help with ameliorating symptoms, including hallucinations. In cases where hallucinations and delusions are severe antipsychotics may be necessary.
---
Care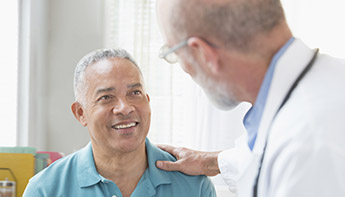 The Neurobehavior and Memory Clinic at Northwestern Medicine is affiliated with our center and offers clinical consultations to patients, families and providers, including diagnostic evaluations, second opinions and supportive services.
Visit the Clinic Website
---