Giving
The Mesulam Center for Cognitive Neurology and Alzheimer's Disease is supported by funds from private philanthropy and grants from the National Institute of Health, Illinois Department of Public Health and private foundations. While every source of funding is important, private philanthropic support is especially vital to the success of the center. Over the years, the generosity of patients and friends like you has enabled the center to attract new physicians and scientists, initiate a number of research projects, develop patient programs that eventually may lead to major developments in treatment and prevention and build a new clinic practice vital to patient care.
The Mesulam Center has many ways for you to make a difference. Your generous contributions are most appreciated and will greatly enhance and benefit the Mesulam Center now and in perpetuity. Each gift makes a difference. 
---
Show Your Support Online
At this time, we request gifts to the Mesulam Center be made online rather than by check. Online giving is the best way to ensure your generous gift is received and processed quickly. Thank you for your enduring support of the medical school. Our best wishes to you and your loved ones.
Give Online
---
Memorial & Tribute Donations
If you or your family is interested in directing Memorial and Tribute contributions to the Mesulam Center, please contact Julia Berkson at  julia.berkson@northwestern.edu or 312-503-1713.
---
Give Through the Mail
Checks should be made payable to "Mesulam Center for Cognitive Neurology and Alzheimer's Disease" and sent to the center at the address listed below. Please designate additional information in the memo field. Contact Jordan Sund for more information on supporting the Mesulam Center.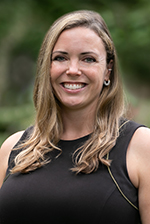 Northwestern University Feinberg School of Medicine
Development & Alumni Relations
420 E. Superior St.
Arthur J. Rubloff Building, 9th Floor
Chicago, IL 60611
312-503-2706
jordan.sund@northwestern.edu