Mesulam Center Faculty Members Present at Know Your Chicago Brain Health Events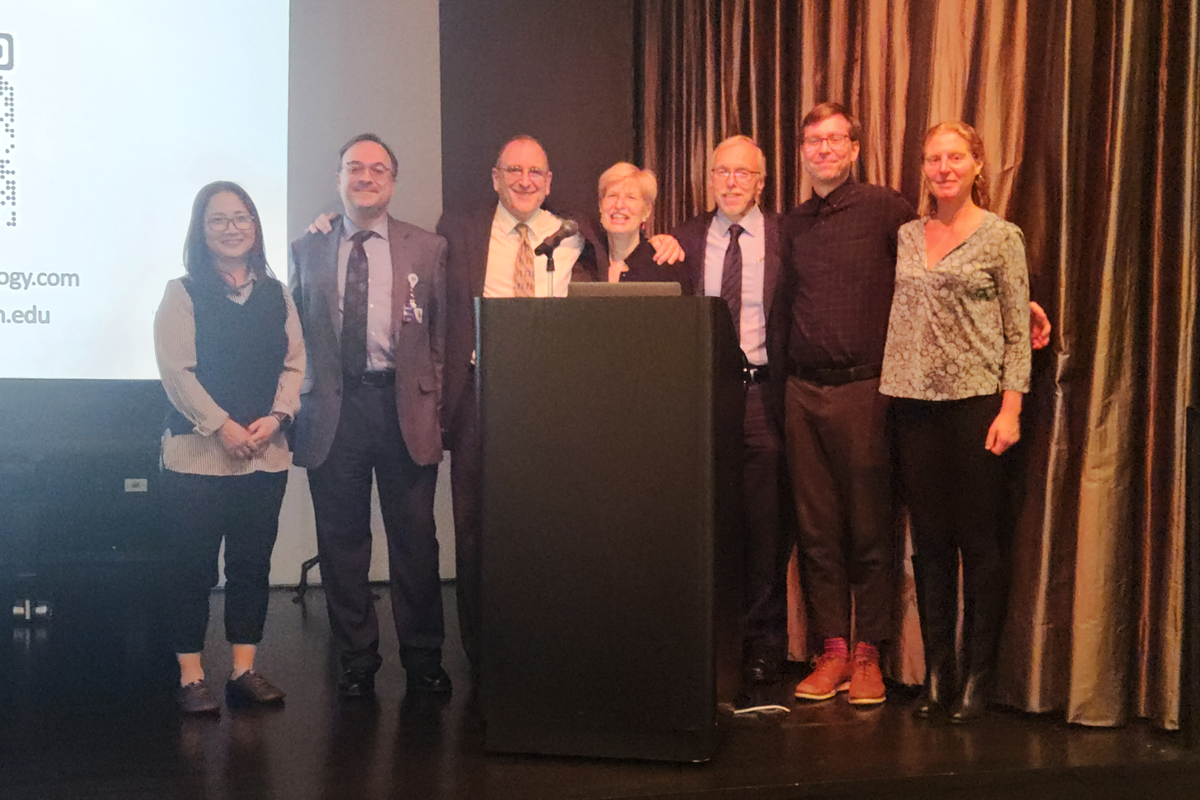 Members of the Mesulam Center presented at the Know Your Chicago's Brain Health: Innovation, and Hope events on October 7 and 11 on Northwestern's Chicago campus and the Arts Club, respectively. With a primary focus on brain health research, treatment, and prevention, the event featured an agenda designed to equip attendees with knowledge and hope.
"These were two wonderful events that provided the latest information about brain health and how to treat and prevent dementias like Alzheimer's disease," said Robert Vassar, PhD, Director of the Mesulam Center. "There were overwhelmingly positive responses by the attendees about the program."
The events opened with a "Brain Health Tour" from Vassar, followed by Q&A. Changiz Geula, PhD, research professor at the Mesulam Center, then presented a virtual tour of the Mesulam Center brain bank.
The day also included presentations on "Diet and Cognitive Health" from Marilyn Cornelis, PhD, associate professor of Preventive Medicine at Northwestern University, "Resilience and Self-Care in Caregiving" from Eun-Jeong Lee, PhD, professor of Psychology at Illinois Institute of Technology, and "Choral Singing: A Social Intervention for Improving Brain Health" from Drs. Sandy and Jonathan Miller, co-founders of Sounds Good Choir.
Events concluded with a presentation from Borna Bonakdarpour, MD, FAAN, assistant professor of Neurology at the Mesulam Center. His presentation, titled "Laboratory for Interventions and Neuroimaging of Cognition (LINC)," discussed the intricate connections between language, music, and cognition.
"I think the audience really learned a lot about brain health, especially as we age, and took away pointers that may help them avert these awful diseases. We ended the day on a hopeful note—we are seeing real progress in combatting dementia. We will continue working diligently to move our research and therapeutic interventions forward," Vassar said.   
These events were a part of the Know Your Chicago committee's 74th season of highlighting civic engagement across Chicago. Learn more about Know Your Chicago and view upcoming events.