Investing in the Buddy Program, Honoring the Miller Family
When you invest in something, you want to see it grow. You see value in your investment, and you believe the outcome of your investment provides benefit in the future. That's why the Miller Family has supported the Buddy Program at the Mesulam Center for Cognitive Neurology and Alzheimer's Disease.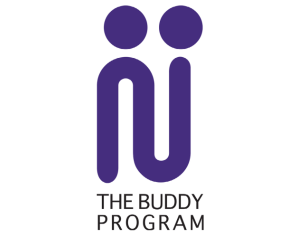 Now named the Glen and Wendy Miller Family Buddy Program, the program began in 1997, pairing first-year medical students with individuals living with early-stage dementia over the course of an academic year. Glen and Wendy Miller, and their daughter Lauren, through the Glen and Wendy Miller Family Foundation, began supporting the Buddy Program in 2008.
The Miller family knows the effects of dementia well. They took care of Wendy's mother, Marcy Raftenberg, after she was diagnosed with Alzheimer's disease dementia. They served as caregivers for 17 years and after she passed away, wanted to improve the quality of life for individuals like Marcy.
The family met Darby Morhardt, PhD, LCSW, and were inspired by the innovative Buddy Program.
The Buddy Program was developed on the premise that, despite a dementia diagnosis, people can still maintain a meaningful quality of life. Additionally, educating future physicians about dementia and building empathy for patients outside of the clinical setting is critical.
---
"The concept of exposing new, young doctors to Alzheimer's patients has long-range benefit for the doctors, the patients, and the patients' families," Glen Miller said. "With the increasing numbers of individuals aging and living longer, we know that Alzheimer's will increasingly affect our world."
---
The idea for the program came from the experience of a retired Northwestern physician who was diagnosed with Alzheimer's disease. After the diagnosis, he was disappointed that he could no longer share his experience and knowledge in a meaningful way. Although he ultimately stopped working as a result of his cognitive decline, he was still able to impart valuable medical information and mentor an interested medical student.
The program offers an opportunity for both the person with dementia and family to share their experiences with the illness, while giving medical students the opportunity to get to know someone with dementia as a person, a friend.
"It's inspiring the way the students become like family with their mentors, and the caregivers benefit greatly as well," Lauren said. "We are proud to be associated with the program."